Hello NSWS members,
We are back this Sunday (April 30) at 4pm, beginning our second program of the year "Epic Adventures."
A full list of dates is included for our program below. Save it, screenshot it, put it on your fridge. A calendar graphic is also attached.
April 30th
May 7th
May 14th – Mother's Day – no rehearsal
May 21st
May 28th
June 4th
June 18th
July 23rd
July 27th (Thurs night rehearsal)
July 30th
August 5th (Dress rehearsal and Saturday Concert)
We really want to insist on an 80% attendance goal for every musician in the group going forward. That means, if there's 10 rehearsals in a program, we want you there are 8/10. That also means a 4pm downbeat. Yep, you heard it here… ongoing lateness will contribute to rehearsal absences. ???? So it's time to N/A for Sunday work shifts and plan around those other events. At NSWS we want to have everyone in the room every week to make music together.
As always, we love it when you fill in the official rehearsal absence form which can be found on the northshorewindsymphony.com/members page. Please make sure to notify us of absences as early as you can!
Looking forward to seeing everyone on Sunday!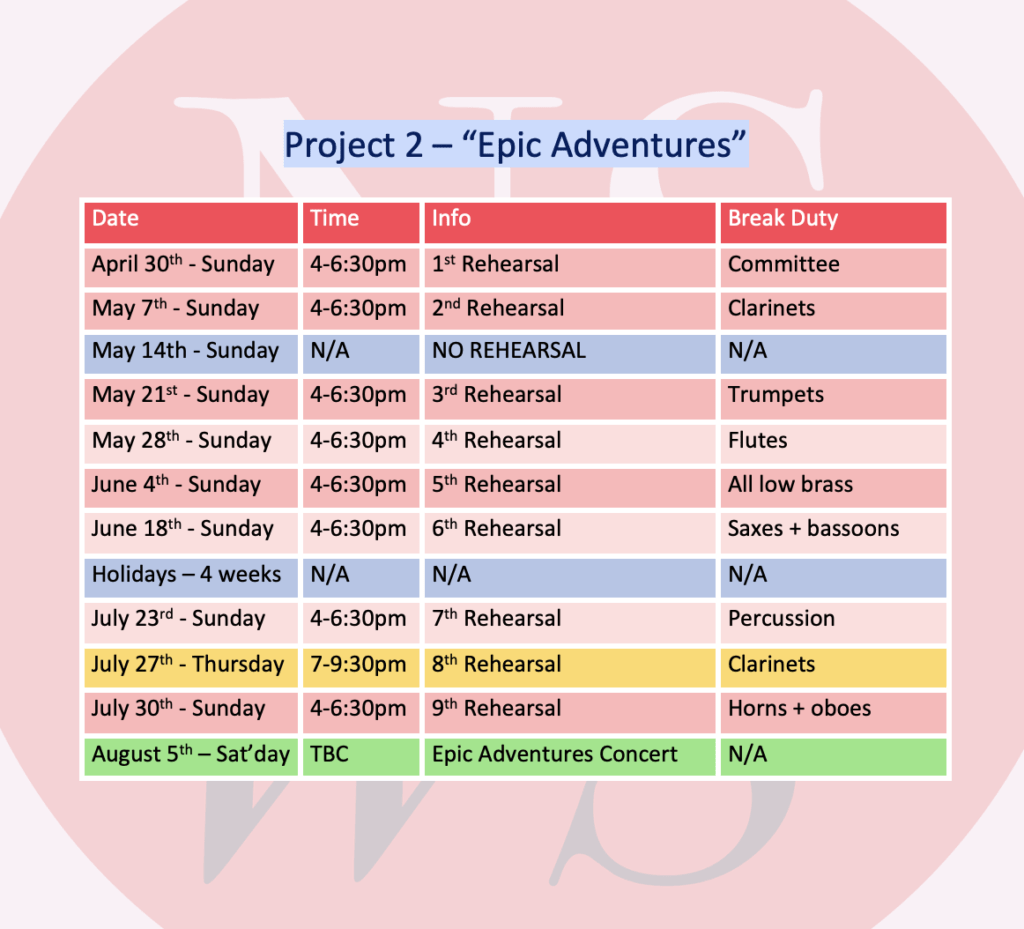 Andrew