Hi all!
I hope you've had a wonderful break from rehearsals.
We are getting back into action, starting with a social event on October 1st (the long weekend).
Then the NSWS Concerto Competition comes to life on the 8th of October. Many of the entrants are NSWS members, so make sure you come along and support everyone! It's free attendance for NSWS members, and it's during our usual rehearsal time of 4-6:30pm at Barker.
Rehearsals for the final concert of the year kick off on the 15th of October. The concert will be either the 2nd or 3rd of December, which will be finalised as soon as possible. Please see the schedule below for more details.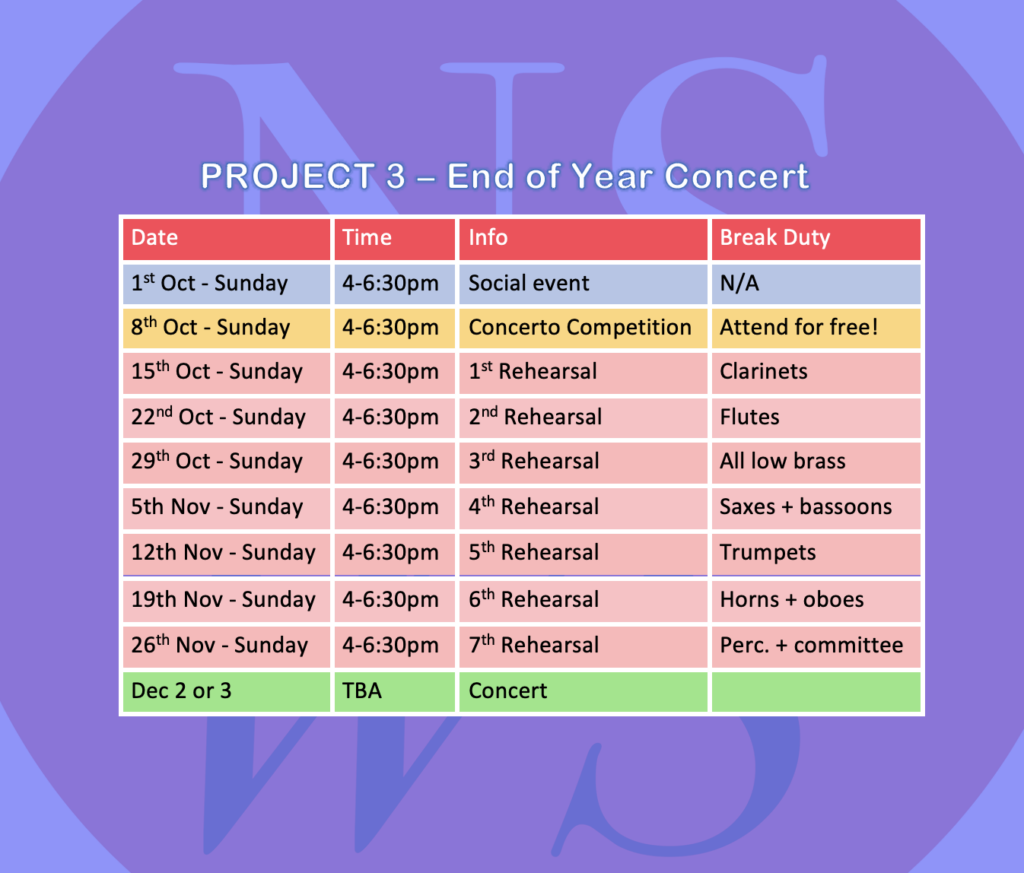 Looking forward to seeing everyone again and getting back into some fantastic music making!!!
Best,
Eleanor